There are many options for treating brewing water, this is my preferred method.
I use a Water Gem filter system; it claims to reduce chlorine, chlor-amines and other chemicals as well as filtering sediment and rust.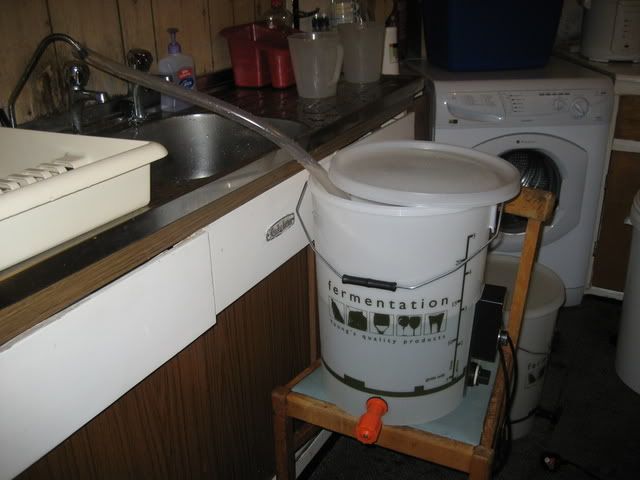 The above photo shows the hot liquor tun being filled with 5 gallons of water direct from the Water Gem, this is the sparging water.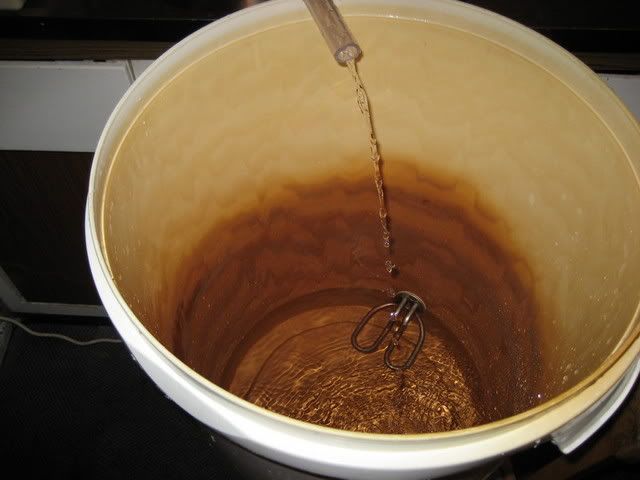 The above photo shows the boiler being filled with 2 gallons of water, this is the mash water.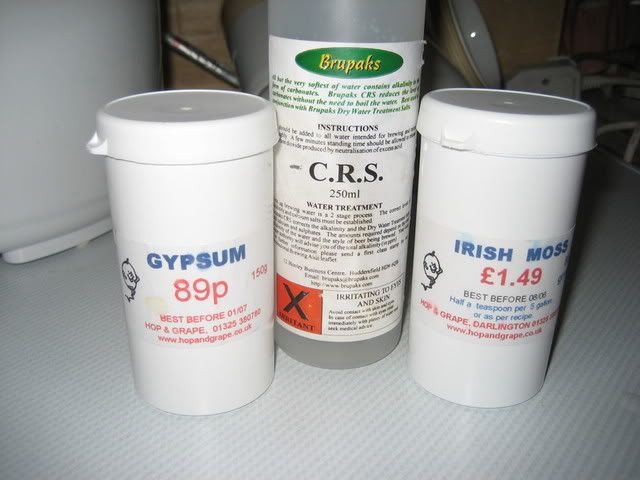 The above photo shows Brupaks carbonate reducing solution, a tub of Gypsum and a tub of Irish Moss.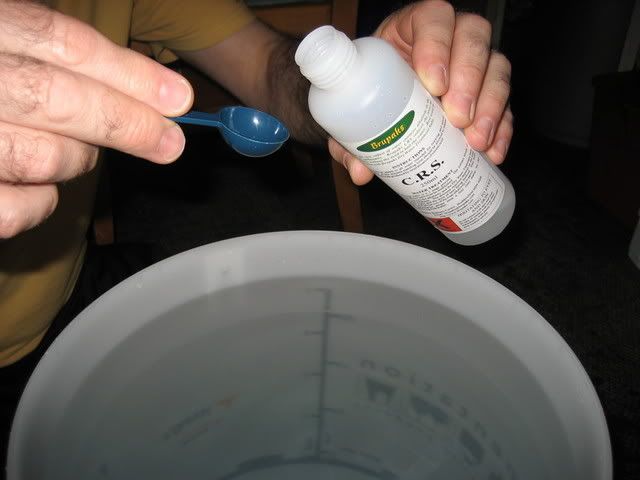 The above photo shows the Brupaks CRS being added to the sparging water, I also use it in the mash water which is in the boiler. I use it at the rate of half a tsp per gallon. Please note that this is the required dosage for my water, yours may require more or less depending on your water analysis, I found mine on Northumbrian Water's website.
I also add a 1/2 tsp of gypsum to the mash to adjust the p.h. The Irish Moss is used as a fining in the boiling stage.
That is all the preparation over, time to get on with the brew. Please go to the next page, mashing.